IRidium Transfer
From iRidium Mobile Wiki
iRidium Transfer


project uploading on control panels
actual version: 2.2
iRidium Transfer included in
iRidium Environment for installation on
Windows 7/8 based PC
iRidium visualization project is a user interface (UI), drivers and scripts with settings for connection to equipment.
You can get the project ready only on a PC in iRidium GUI Editor or it can be received as a result of conversion from a project with another format (AMX TPDesign4).
You can download the ready project on your control panel with the help of Transfer or remotely – using an HTTP link to the project.

Upload of iRidium projects on control panels: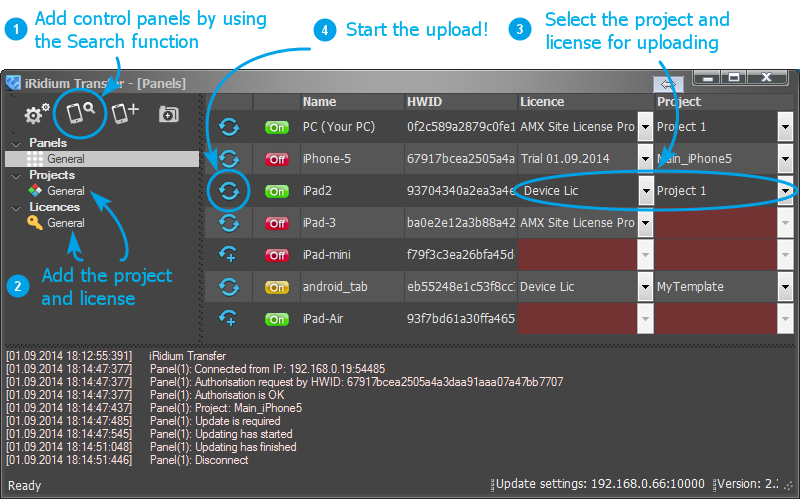 iRidium Transfer Interface
iRidium Transfer Settings